Sale!
NYC Hair Growth Onion Oil – ( Pack Of 2)
₹998.00
Limited Period Price Drop Festival Offer
Free COD Free Delivery.
Type : Hair Oil
For Men & Women
Suitable For All Hair Types
Applied For Anti-hair Fall
Quantity – 200.0 ml
Description
NYC Hair Growth Onion Oil
NYC Hair Growth Onion oil is packed with anti oxidants which helps in hair fall reduction, dandruff control and promotes hair growth. This oil comes with sandalwood and rose extracts. Suitable for Men & Women. Applied for Anti-hair Fall
NO RETURNS FOR THIS PRODUCT.
Product Details :
Quantity – 200.0 ml
Type : Hair Oil
Hair Type : All Hair Types
Offer : Best discounted prices than Amazon.
Available in :
Pack of 1
Pack of 2
Pack of 3
Pack of 4
Shipping And Delivery :
Shipping Charges : Free
Delivery : Within 6-8 business days.
Description :
Onion juice helps to encourage growth with thick and healthy hairs. Nutrients in the onion juice applied to the hair nourish the hair follicles, which increase volume, shine, and improve hair strength. The extra nutrition may also minimize breakages and thinning.
Certainly, applying Onion juice to the hair and scalp could increase blood supply to hair follicles which in turn improves hair growth. It can help stimuate and protect growth of hair. It will also also ensure that you have a healthy and shiny hair. Onion juice nourishes your scalp and can be used as a conditioner before your shampoo.
Using Onion Oil n a regular basis will effectively prevent and treat baldness. Onion Oil is rich in Sulfur which therefore prevents breakage, split ends and thinning of hair. It is also believed that Onions may boost circulation. it contains Sulfur which is required for strong hair.
Recommendations :
For best results use this product with NYC Onion Shampoo.
Free COD Free Delivery.
Other Related Products From This Catalog :
---
---
Other Products From NYC :
---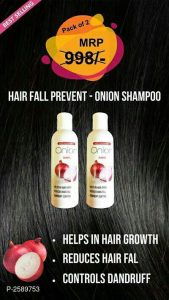 NYC Onion Shampoo – (Pack of 2)

NYC Active Charcoal Peel Off Mask – (Pack of 2)

NYC Arabica Coffee Face Wash – (Pack of 2)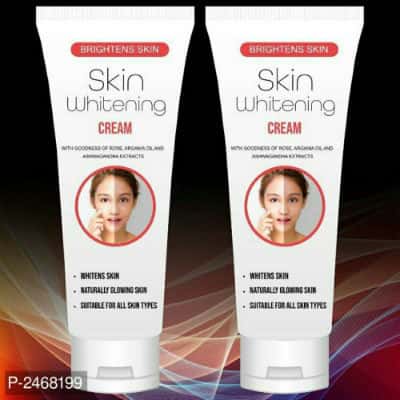 NYC Skin Whitening Cream (Pack of 2)
---
Related Products @ Amazon
---
---
Note
If you like the product or if you have any suggestions regarding the product please rate and give your valuable reviews in the review section and also share it with others. You may also like to read this article 'Is Onion Oil Good For Hair Growth' to find out the benefits of Onion and Onion Oil for hair growth in detail.
-Style Creators