Corona Virus (Tips to Keep Yourself Safe At Home)
To breakdown the chain of deadly contagious disease Corona Virus (COVID-19), The Government of India declared National Lockdown in the Whole Country. This step taken by the Government was necessary to maintain the Social Distancing among the people of India because any reliable treatment of this disease is not available. During this Lockdown citizens are not allowed to come out of their houses. Everybody is ordered to stay at homes. Only people related with essential services are allowed to do their regular jobs. This is very difficult situation for most of us.
Moreover many of us don't know what safety measures we should take in order to stay ourselves safe. Here we suggest some basic Tips to Keep Yourself Safe At Home from Corona Virus (COVID-19) during this National Lockdown.
General Suggestions (Tips to Keep Yourself Safe At Home)
Sanitize your door bell 3-4 times every day with a cleaning liquid.
Wash fruits and vegetables thoroughly before store in refrigerator.
Wash your hands once in an hour whether you are in office or home.
Avoid visiting Gym, Swimming Pools and other such places.
Sanitize your TV Remote, Phone, Laptop, Etc. once every day.
Wash milk packet and your hands thoroughly before flipping the milk in the pot.
Avoid ordering online food and other goods from outside.
Prevent elders of the house from going for walks or yoga.

Anti Corona Virus Masks

---

---

 Put your worn clothes on to wash after coming back from office or market and wash your hands and feet thoroughly.
Wipe the floor with floor cleaner twice daily.
Keep a separate table for courier/parcels in your home, so that delivery boy can put your parcel directly on that table and don't touch that package for one day.
Avoid travelling in public transport and cab etc as much as possible.
Most important is consult your doctor if you have cough or cold.
Forbid the maid to touch the main gate and also instruct her to wash her hands first of all.
Don't touch your face with your hands and explain this to other members of your family as well.
Don't send your children to tuition, dance or music classes
If you liked this article about
Tips to Keep Yourself Safe At Home from Corona Virus (COVID-19) during this National Lockdown
please share it on social media with your friends, family and with the people you concern about. At last if you have any suggestions for us or if you find some information is missing or misleading please leave a reply in the
comments section
below or you can also
email us
.
You would also like to read our article about Top Rated Best Baby Feeding Chairs For Toddlers Lowest Price India
Disclaimer (Tips to Keep Yourself Safe At Home)
This is our humble effort to aware our visitors and subscribers about effects and precautions of Corona Virus (COVID-19). The source of all the information provided in this article is our own research, Internet and WHO. We are not engaged in direct selling of any services and products please refer to our About Us section for detail information.
Though we tried our best to provide you all the necessary information about this topic but still readers are advised to do their own research. The writers and admin of this website are not responsible for any damage incurred by any remedy or any step suggested in this article. Please refer instruction issued by WHO.
Related Products @ Amazon
Corona Virus: Total Stats (India)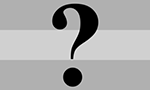 India
Last Updated:

Loading...